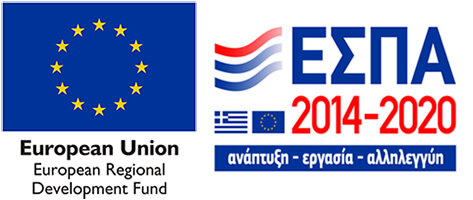 Are you an entrepreneur, an innovator or a researcher? Do you have a business idea that needs financing? Then this event is for you.
Don't miss your chance to:
find out how one of the largest public funded initiatives could finance your idea
meet 9 active Greek equity fund managers
hear from 18 speakers from across the equity financing ecosystem
engage with the Greek entrepreneur community


16:00 – 16:15
It's just the beginning
Paul Papadimitriou, Master of Ceremonies
16:15 – 16:35
If you can dream it, you can do it!
Javier Perez- Tenessa De Block, Chair of Investment Committee at Seed Rocket 4 Founders Capital, and Founder and former CEO of eDreams ODIGEO
16:35 – 17:00
EquiFund: Making it possible together
Alexis Charitsis, Alt. Minister of Economy & Development
Anthony Papadimitriou, President, Onassis Foundation
Pier Luigi Gilibert, Chief Executive, European Investment Fund
17:00 – 17:20
The three letters that every entrepreneur should know
Julie Holmes, Founder of Inline Strategy Ltd
17:50 – 18:15
Innovators & researchers: Get your idea off the ground
Innovation Window Fund Managers:
Aristos Doxiadis, Partner, BigPi
Myrto Papathanou, Partner, Metavallon
Stelios Eliakis, Partner, Uni.Fund
Dimitris Kalavros-Gousiou, Partner, Velocity.Partners
Moderator:
Haris Makryniotis, Managing Director, Endeavor Greece
18:15 – 18:40
Start-Ups: Launch and progress your business
Early Stage Window Fund Managers:
George Tziralis, Partner, Marathon
Apostolos Apostolakis, Partner, Venture Friends 400W
Founders:
Giannis Zaoudis, Founder & CTO, Pollfish
Spyros Magiatis, Founder & CTO, Workable
Moderator:
Haris Makryniotis, Managing Director, Endeavor Greece
18:40 – 19:05
Scale-Ups: Take your business to the next level
Growth Stage Window Fund Managers:
Pantelis Papageorgiou, Partner, Elikonos 2
Eleni Bathianaki, Associate Partner, EOS Capital Partners
Spiros Papadatos, Partner, Synergia, Hellenic Fund IV
Founder:
: Panos Paleologos, President & Founder, HotelBrain
Moderator:
Haris Makryniotis, Managing Director, Endeavor Greece
19:05 – 19:25
Go with the flow or swim upstream?
Markos Veremis, Executive Chairman and Co-Founder, Upstream Systems
19:25 – 19:35
It's Now!
Paul Papadimitriou, Master of Ceremonies
19:35 – 20:45
Meet the fund managers
Networking and refreshments
Location
Onassis Cultural Centre Athens
107-109 Syngrou Ave, Athens, 117 45
Transport
The OCCA is located 10m from the Bus Stop "Panteios".
Buses run from the Syggrou - Fix Metro Station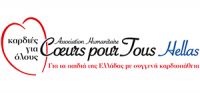 This is a socially responsible event! We aim to raise funds to support Hearts for All – Greece, an initiative under Act4Greece that aims to provide free heart surgery to deprived children suffering from heart disease. Our target is 10.000€! Become part of it and donate now! In order to monitor our fundraising efforts please stipulate "EquiFund" in the Support a Cause entry field.