Paul Papadimitriou
Master of Ceremonies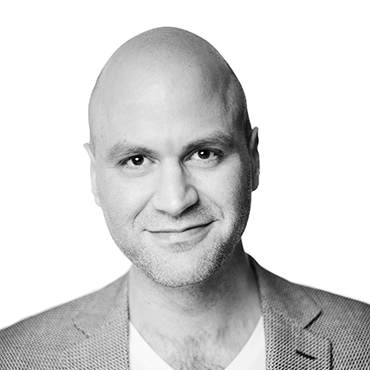 Paul is the founder of Intelligencr, the global innovation scouting firm.
Paul wanders around the globe to witness what the technological revolution actually means for the future of our youth, our cultures, and our ways of life — the geopolitics of disruption.
Humans have always build tools to better their future, build stories to bond together. Paul looks at what the future of those common myths and those common tools looks like — how will we be living and working together.
As a consultant, he architects innovation strategies shaped around a new augmented, nomadic & tribal human.
As a sought-after keynote speaker, he inspires audiences on five continents, at impacting public and private events. Paul has shared stages with leaders like President Barack Obama, Microsoft CEO Staya Nadella, Apple co-founder Steve Wozniak, father of the iPod Tony Fadell, and many others.
Paul is a serial entrepreneur. He understands the waves of technological and societal change before most do. He helped shaped the first ever commercial mobile website more than 20 years ago, participated in the birth of numerous startups ecosystems, from Tokyo to Rio de Janeiro, launched multiple products and services globally, and invested in era-defining startups.
He is the creator of multiple shows such as the critically acclaimed 'Layovers', on the future of travel, 'The Future of Finance', on the incredible changes in financial technology, or 'Notion – the Pain of Scale', on the future of the enterprise.
Paul's understanding of our time has appeared on The Economist, ABC, TF1 or the Japan Times.
Organizations such as Microsoft, Conde Nast, eBay, Fujistu, Lagardere, SAB Miller, EDF, Ubuntu, EY, Criteo, Siemens, Tumblr, the EU or the ITU have trusted him to challenge them.
Paul is a Swiss, a Greek and a Finn. He has lived in Geneva, Tokyo, Manila and now resides in London. He's an air travel nerd and chocolate lover.
Twitter: http://twitter.com/papadimitriou
Website: http://papadimitriou.co
LinkedIn: http://linkedin.com/in/paulpapadimitriou
Facebook: http://facebook.com/paulpapadimitriou