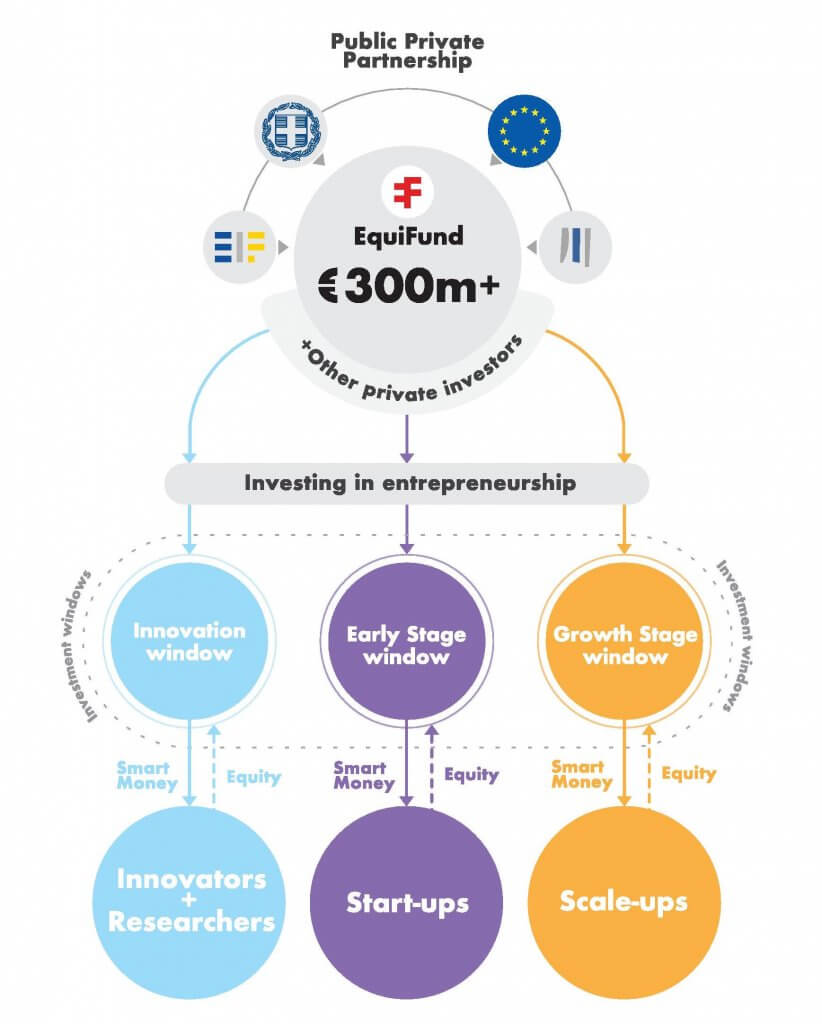 Small and medium-sized enterprises (SMEs) are responsible for two out of three jobs in Europe and often need access to equity financing to build and develop their businesses. Yet Greece has one of the lowest levels of venture capital and private equity activity of the whole EU, according to Invest Europe, the European venture capital and private equity association.
But this situation is changing. The new fund-of-funds programme in Greece, EquiFund, understands that SMEs need a private equity and venture capital ecosystem in order to thrive. By making commitments in professional and independently managed funds, EquiFund aims to strengthen the venture capital market in Greece, which can in turn provide entrepreneurs with the crucial financing they need to grow their businesses (and attract private sector investment).
EquiFund is an initiative created by the Hellenic Republic in cooperation with the European Investment Fund (EIF). It is advised independently by the EIF.
EquiFund is co-financed by the EU and national funds, as well as funding from the EIF. The European Investment Bank has joined the existing cornerstone investors through the European Fund for Strategic Investments, the core of the so-called 'Juncker Plan.' Strategic Partners such as the Onassis Foundation and the National Bank of Greece have also committed to several of the EquiFund supported funds.
EquiFund will pave the way for unleashing the social and economic wealth-creation of young talented human capital in Greece and its diaspora.